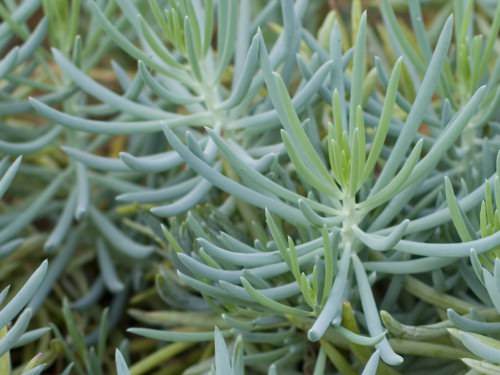 Description
Senecio serpens is a small, evergreen, succulent perennial, branching from the base and rooting along the stems, up to 8 inches (20 cm) tall and up to 40 inches (1 m) wide. The prostrate stems hold short, sub-cylindrical, powdery blue-grey to blue-green finger-like fleshy leaves. The small flowers are white in color.
Origin
Native to South Africa (Cape Province).
Links
GO TO the list of succulents in the genus Senecio;
BROWSE succulents by Genus, Family, Scientific Name, Common Name or Origin, and cacti by Genus;
or SHOP NOW at Amazon.com or CactusPlaza.
Photo Gallery