Escobaria is a genus of cacti that includes about 25 species native to the desert areas of the Atlantic and the North American continent (Canada, the southeastern United States, and Mexico). Escobaria minima and Escobaria sneedii have become very rare in nature and are legally protected species. Escobaria minima grows naturally only in a very narrow zone in Brewster County, Texas, on a specific substrate of novaculite.
Escobarias are small plants with spherical or cylindrical stems. They grow in clusters. Flowers appear in late spring or early summer and vary in color depending on the species, from purple, pink, and red to green and yellow.
Growing Conditions
Light: Escobarias love bright light exposure but generally not direct sun. The risk is getting sunburned, especially in summer during the hottest hours of the day.
Soil: The soil needs to be well-draining. Despite being small, these plants develop a branched root system with extremely thin and fragile tubercles.
Temperature: The average winter temperature should be between 42 to 46 °F (6 to 8 °C). Adult plants can withstand some frost, but only if the temperatures rise quickly.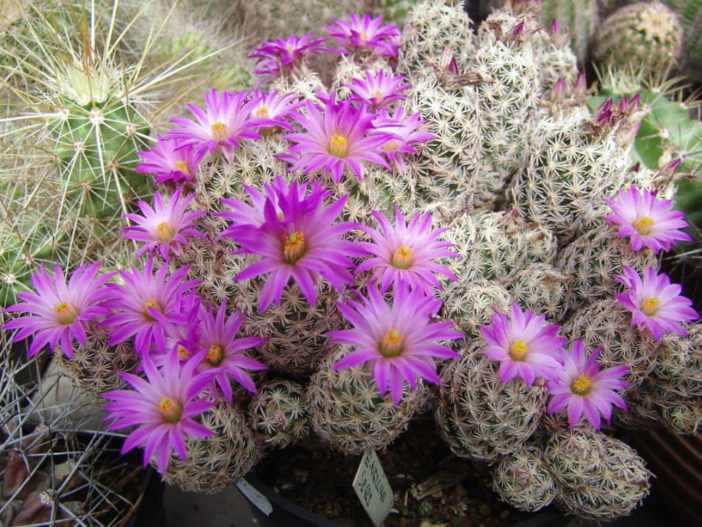 General Care
Escobarias are very susceptible to rot and therefore require well-draining soil. Avoid watering during the winter, when the plants are dormant. Watering Escobarias in cold environmental conditions will almost certainly lead to the death of the plant.
Propagation
The seed germination rate is lower than other genera, and other propagation methods are preferable, such as using offsets or cuttings.
Source: seedscactus.com
Links