Scientific Name
Albuca bracteata (Thunb.) J.C.Manning & Goldblatt
Common Name(s)
False Sea Onion, Pregnant Onion, Sea Onion
Synonym(s)
Eliokarmos caudatum, Fenelonia bracteata, Loncomelos caudatum, Ornithogalum bracteatum, Ornithogalum caudatum, Ornithogalum longebracteatum, Ornithogalum massonii, Ornithogalum scilloides, Stellarioides longebracteata, Urginea mouretii, Urophyllon caudatum
Scientific Classification
Family: Asparagaceae
Subfamily: Scilloideae
Genus: Albuca
Origin
This species is native to South Africa (Western Cape, Eastern Cape, and KwaZulu-Natal). It occurs in forests, forest margins, closed woodland, and sheltered slopes.
Description
Albuca bracteata, also known as Ornithogalum caudatum, is a bulbous geophyte that can be planted with the top of the bulb above ground, exposing the adventitious bulblets produced on the outermost scale throughout the year. It also produces drooping green leaves. The bulb is smooth, globose to ovoid, up to 4 inches (10 cm) in diameter, and resembles an onion. The leaves are semi-succulent and grow up to 3.3 feet (100 cm) long and up to 2 inches (5 cm) wide. Flowers are white with a broad, green central band and appear in a dense raceme in spring and summer. Fruits are globose to ovate, up to 0.4 inches (1 cm) long, and up to 0.25 inches (0.6 cm) in diameter.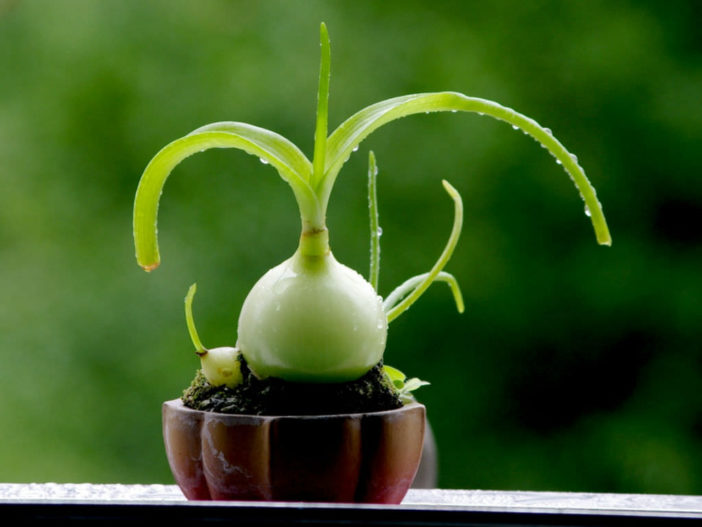 Hardiness
USDA hardiness zones 9a to 11b: from 20 °F (−6.7 °C) to 50 °F (+10 °C).
How to Grow and Care
Albucas require sandy, loose soil in full to partial sun to produce their characteristic blooms. The plants can grow 3 to 4 feet (90 to 120 cm) tall with a slightly smaller width. Good cultivation encourages the removal of the bulb from the outdoors in zones with frost. They are not frost-hardy, and cold temperatures can damage the bulb.
These South African natives look particularly attractive in rock gardens, slopes, and even containers. The biggest requirement for Albuca care is superior drainage. The regions to which they are native are not known for consistent moisture, which means it is drought tolerant once established. Consistent watering at planting is necessary to mimic the rainy season, but after that, light watering is essential when caring for Albuca.
Fertilize Albucas annually at installation and in the early spring with good all-purpose bulb food. Cut back spent foliage after it yellows and begins to wilt.
Learn more at How to Grow and Care for Albuca.
Links
Photo Gallery
Click on a photo to see a larger version.