Calandrinia is a genus of around 150 species that bear colorful flowers in shades of red to purple and white. Members of this genus are native to Australia, Chile, and western North America. The generic name honors Jean Louis Calandrini, an 18th-century Swiss botanist.
Calandrinias are half-hardy perennials and annuals. As the perennials have a short life span, they are usually grown as half-hardy annuals in the garden. They are low-growing, reaching about 6 to 18 inches (15 to 45 cm), and blooming with hundreds of bright pink and purple flowers from middle to late summer. Common names for Calandrinia include Rock Purslane, Parakeelya, and Redmaids. They are ideal groundcover and edging plants, and they can also be used in rockeries. Plants can grow in very hot conditions.
Growing Conditions and General Care
Calandrinias are very easy to care for as they can tolerate prolonged dry periods. They do not like too much water, especially in the winter. Plants can grow as short-lived perennials in warm regions but can be grown as annuals elsewhere. Propagate by taking cuttings or allowing plants to self-seed in situ.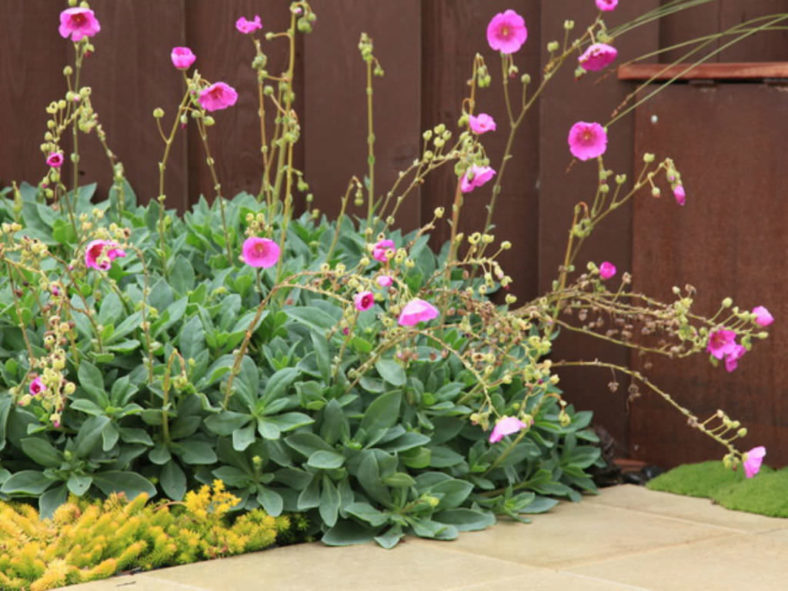 If you plan to grow outdoors from seed, Calandrinia species should be sown at a depth of 0.1 inches (3 mm) after the last frost of spring. However, if you prefer to start Calandrinia as seeds indoors, they should be started about eight weeks before they are due to be put out.
They should be grown at a temperature between 55 to 59°F (13 to 15°C) and take from one to two weeks to germinate. The seedlings of Calandrinia should be planted out with a spacing of about 8 inches (20 cm), following the last possible frost of spring into an area that receives plenty of sunlight and into gritty or sandy soil.
Links