A new trend has been developing among gardeners, fairy gardens. These are tiny gardens filled with beautiful small plants, succulents, and decorative arrangements. However, more and more gardeners have begun to arrange these mini gardens in reused broken terracotta pots, and they look gorgeous!
All that you need is a broken pot, your imagination, succulents, and maybe some pieces of the broken pot to create an amazing fairy garden. Some people go above and beyond, incorporating miniature houses, glass mushrooms, and colorful birdhouses into their fairy garden. If you create one of your own, you never what sort of gnomes or fairies you will attract to your garden.
Succulents are a fantastic choice when it comes to fairy gardens! Not only do they look beautiful, but they also thrive on minimum water and do well in open gardens or containers, making them great for fairy gardening.
Check out these photos of brilliant fairy garden creations as your source of inspiration!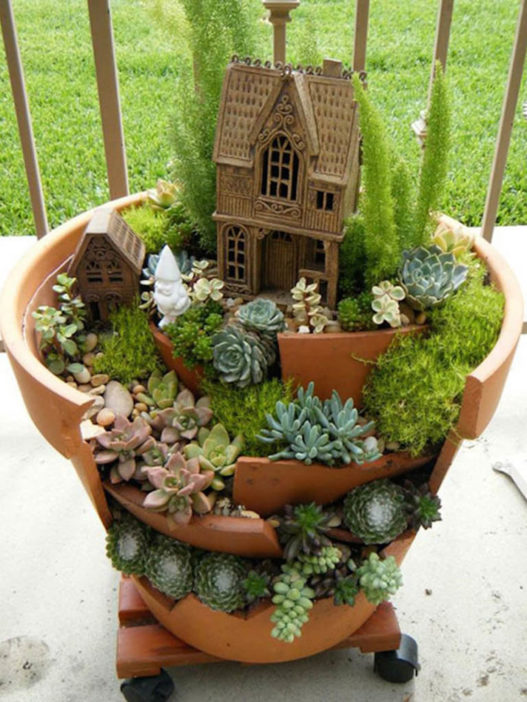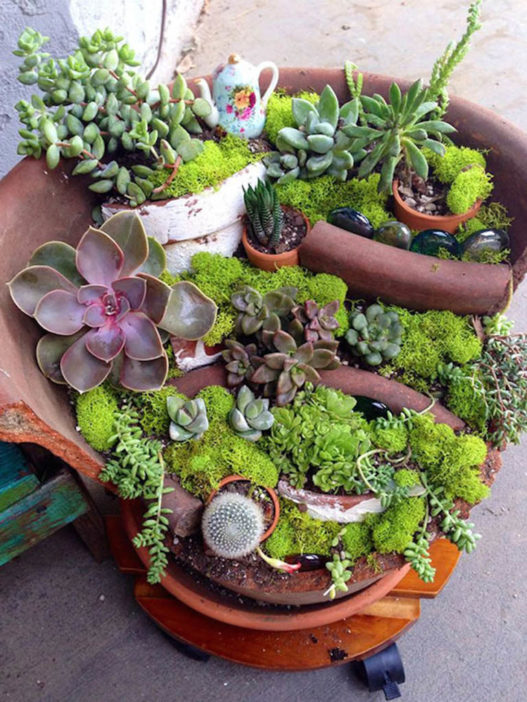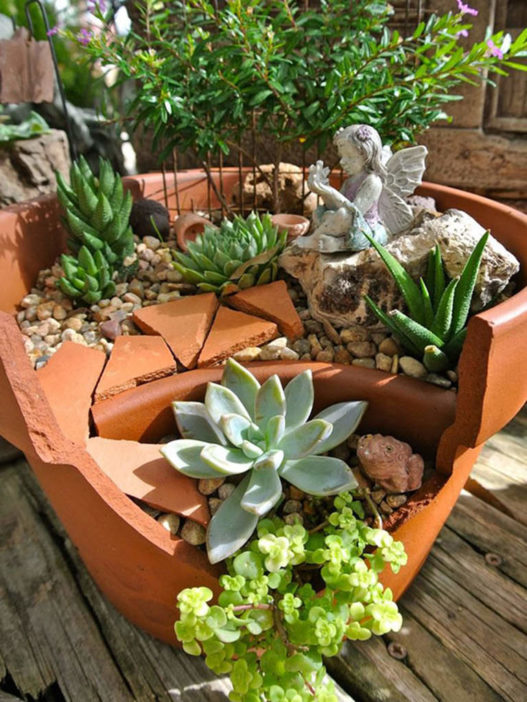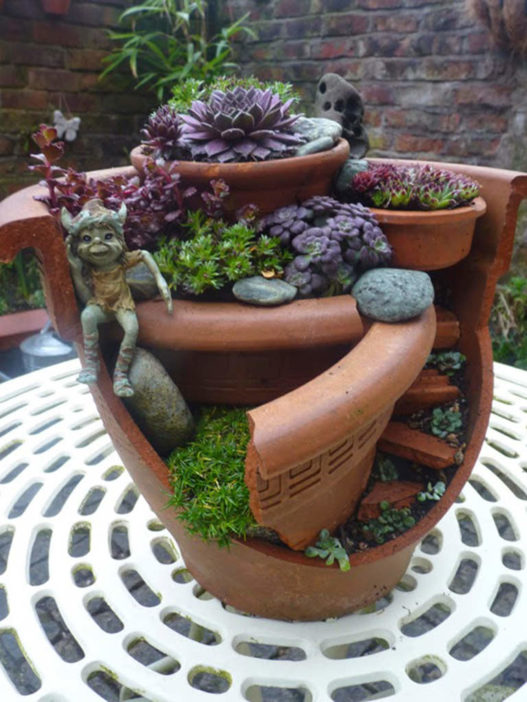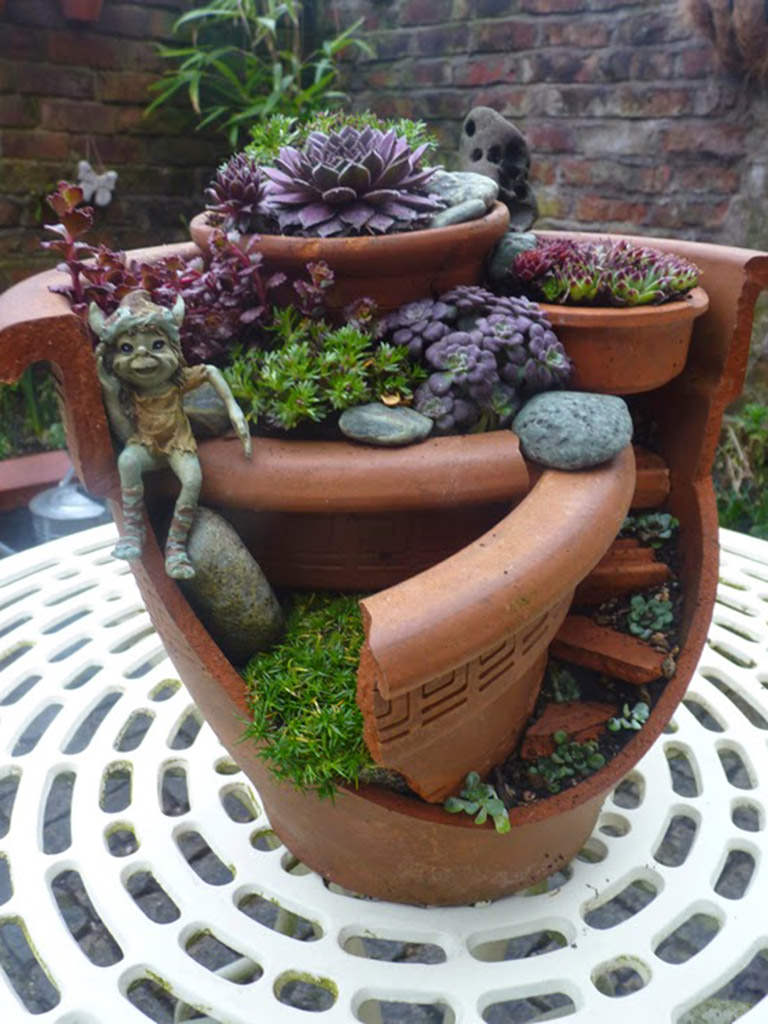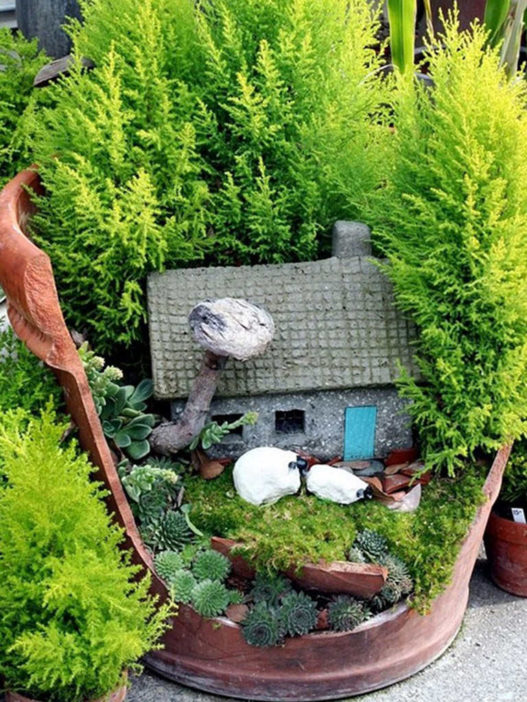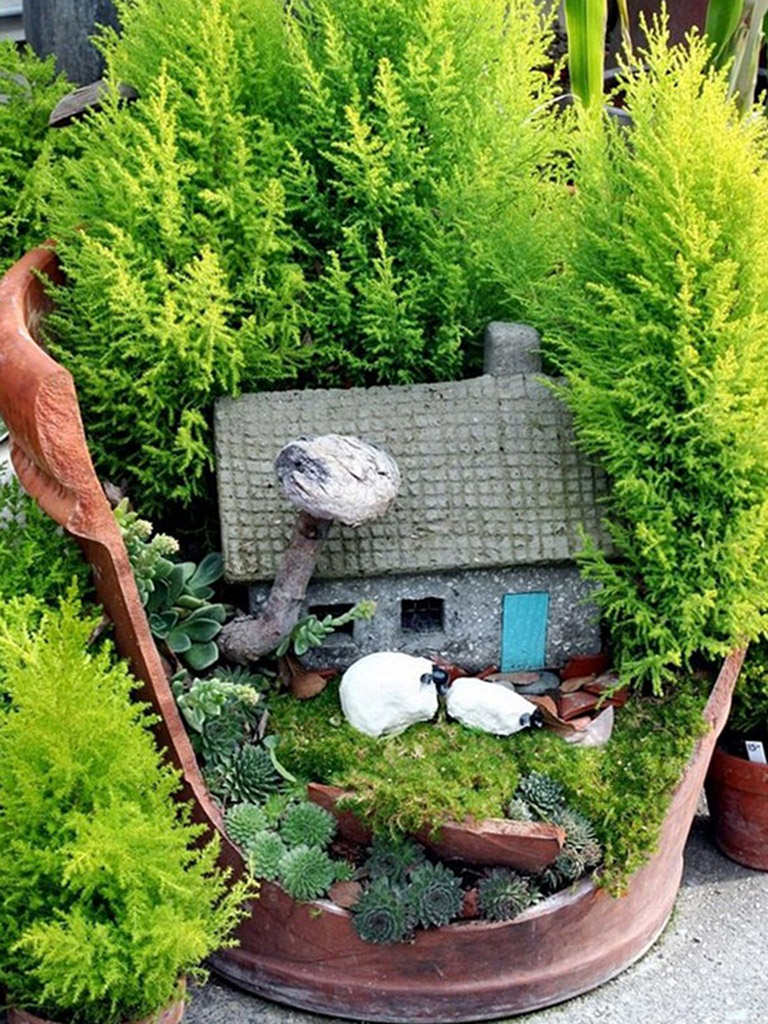 Links
SUCCULENTOPEDIA: Browse succulents by Genus, Family, Scientific Name, Common Name, Origin, or cacti by Genus